Travel & Tourism makes the perfect package if you have a passion for travel and want to work in one of most resilient industries. According to Visit Britain, Britain is forecast to have a tourism industry worth over £257 billion by 2025.
One of the most important industries in the world, the Travel & Tourism industry is fast-paced, innovative and always growing. In recent years, it has faced challenges due to the Covid-19 pandemic and Brexit, and now is at a crucial point in innovation as it responds to unprecedented economic and environmental challenges.

If you want to be part of this influential sector at a critical time in its history, then starting your career with a Travel & Tourism course is a great place to start.
The Travel & Tourism sector offers a wide variety of roles and career options. You may be interested in becoming a resort representative, ground staff, or you've set your sights on becoming cabin crew. Maybe it's the marketing and business aspects of the industry that floats your boat. Whatever your ambitions, our Travel & Tourism team is here to guide you through your study journey.
Offering a wealth of hands-on industry knowledge coupled with excellent on-site training facilities, this is nothing short of a 5-star learning experience.
View Travel & Tourism Courses
Prospectus & Course Guides for 2022/23
Why work in the Accommodation, Travel and Food Industry?

Employment in Accommodation, Travel and Food Services roles are down NAN% since 2020

Wide range of jobs in the Accommodation, Travel and Food Industry

A wide range of employers in the
Accommodation, Travel and Food Industry
Considering a career in Accommodation, Travel and Food?​
If you're not sure what to study, then why not take some time to find out more information about possible careers?

Or, if you already have a career in mind, but you're not sure what you need to study to pursue that career, we can help you get one step closer to that dream job.
Qualifications & levels explained
There is a wide range of qualifications and levels available, but not all of them may be right for you. If you're not sure what qualification type or level you should be searching for, take a look at our qualifications explained.
We can help you find that perfect career even if you're not sure what it is yet! At Kirklees College, our mission is to make you as successful as you can be, from finding the right career to gaining the right skills.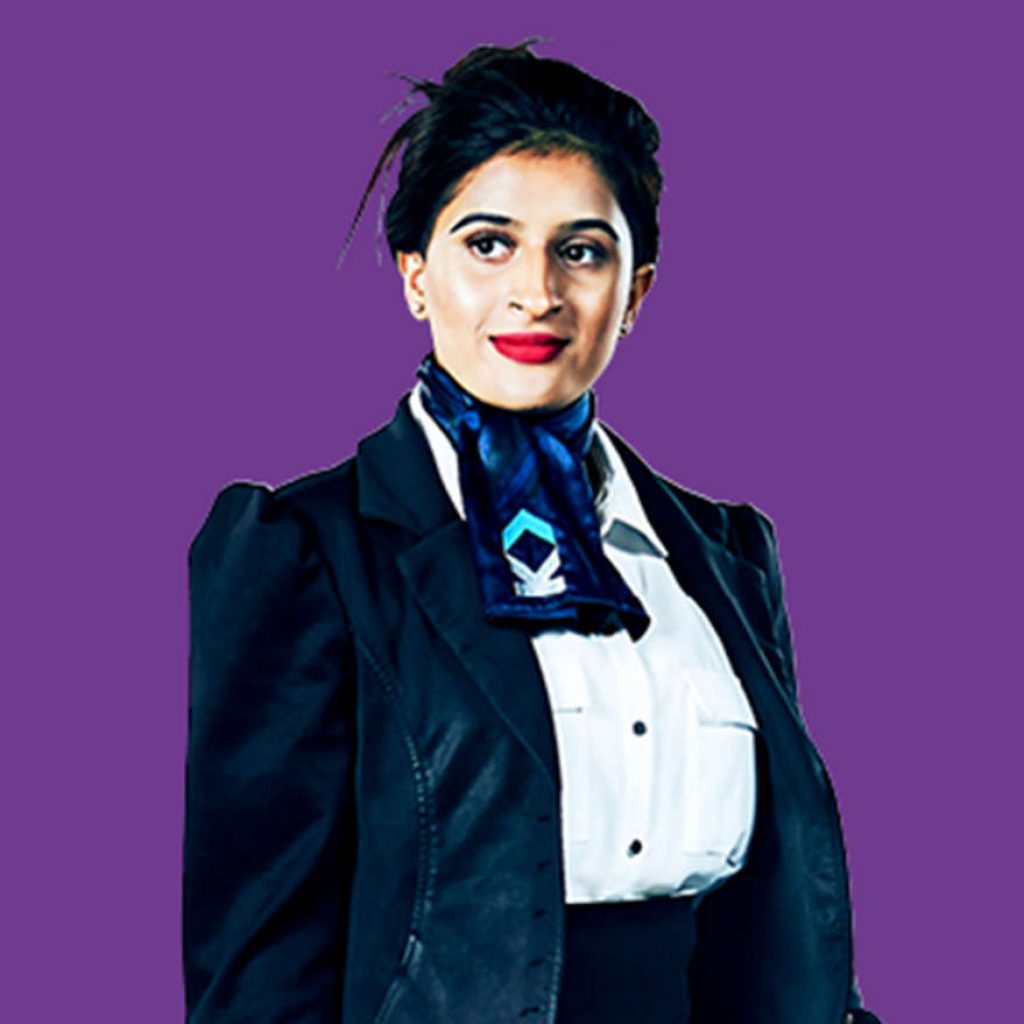 Studying Air Cabin Crew Level 2
Training in the air cabin in college with all the proper equipment is so realistic. It gives you first-hand experience of what it's like to work as a Flight Attendant.
Studying Level 1 intro to travel, tourism and aviation
The course has taught me about accessible tourism and flight tracking and I love coming into college every day and learning new things. The tutors have helped me progress by teaching me new things I didn't even know about and helping me throughout my studies. I'd recommend Kirklees College as it's friendly and welcoming.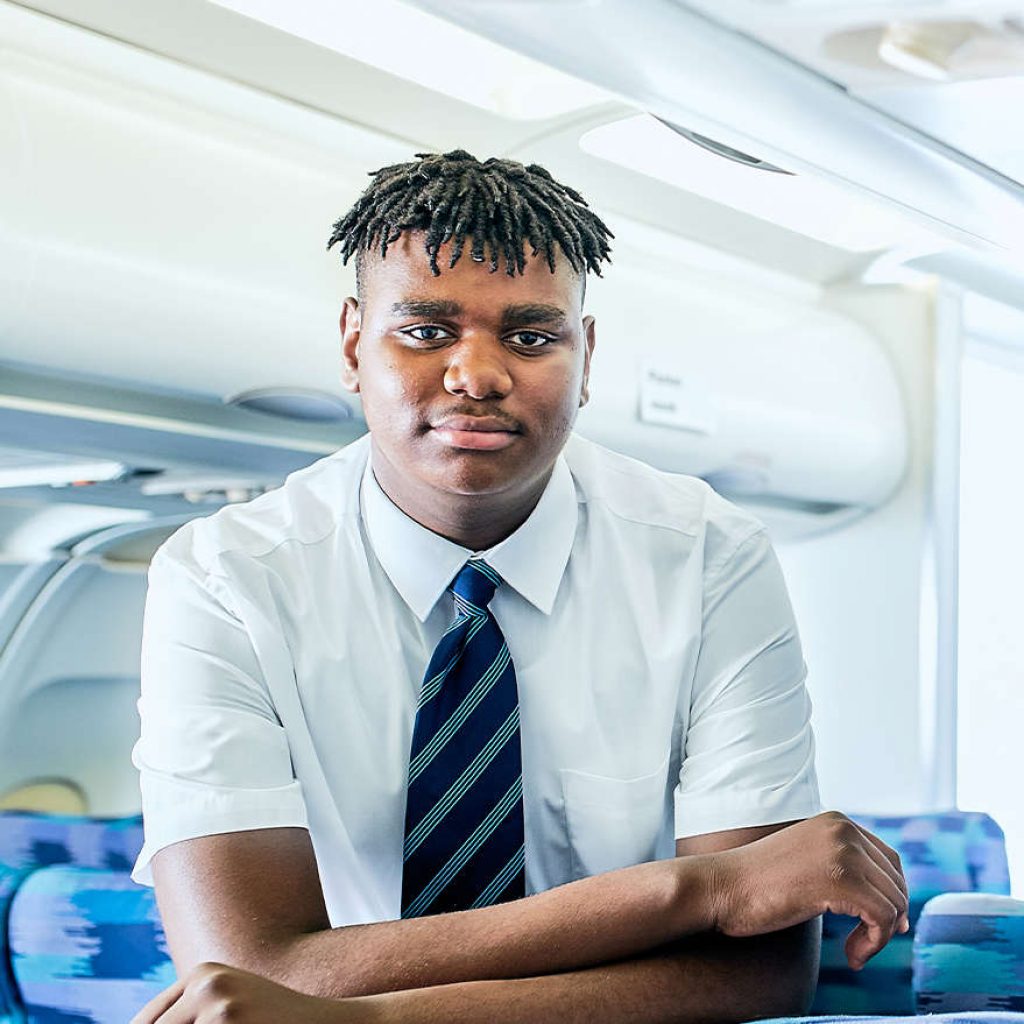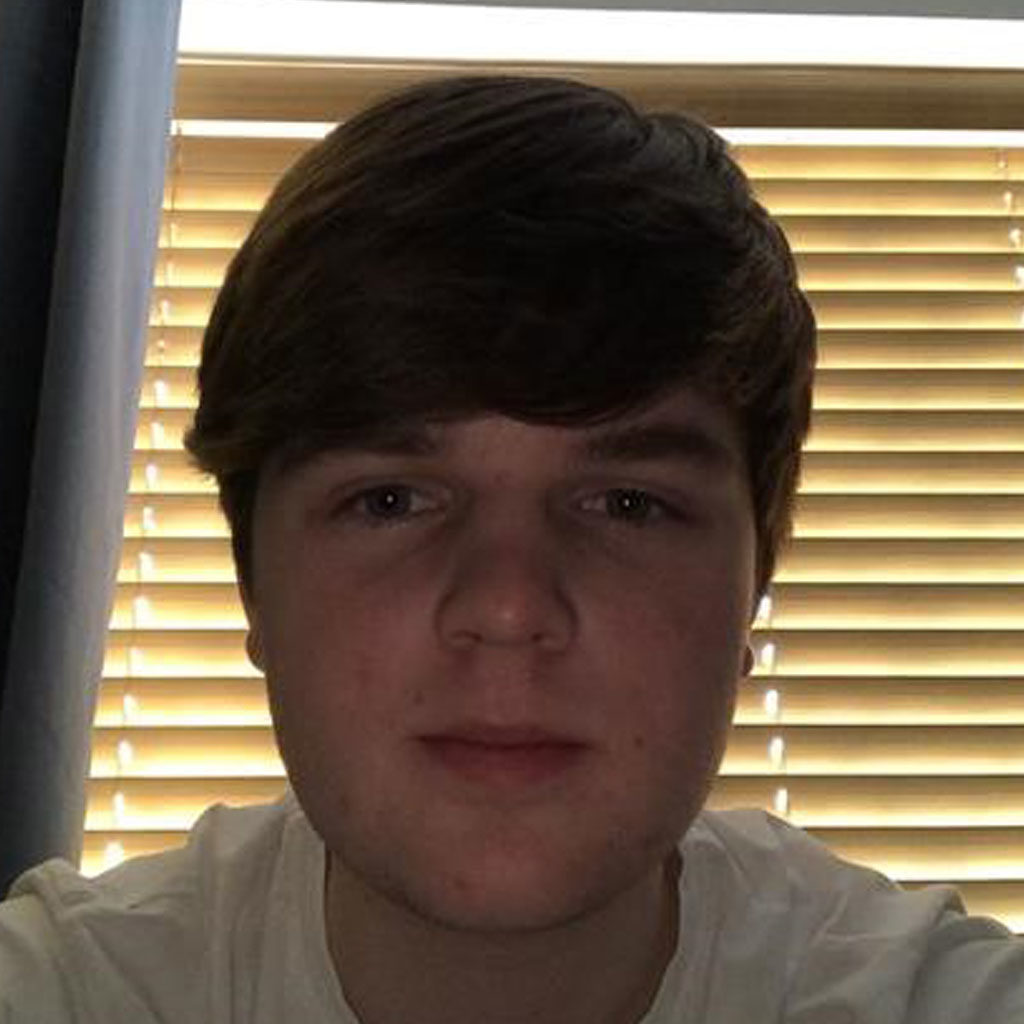 Studying Travel and Tourism Level 3
I chose this course because I have always been interested in the travel industry and wanted to learn more about it. The most enjoyable part of the course is studying the England, Scotland and Wales task because I find it interesting to learn about attractions and places I've never heard of before.