As an educational institution, we recognise our responsibility to promote awareness and action towards a more sustainable future, and we strive to lead by example.
Alongside the West Yorkshire Consortium of Colleges, we are striving to improve 'Green Skills' in the region.
The Green Consortium is a network of partnerships with the West Yorkshire Consortium of Colleges and its colleges.
Working together with colleges, educators, partners and employers, The Green Consortium aims to develop the green skills offer, grow the colleges' internal skills and awareness and work towards Sustainable Development Goals (SDGs) across the region.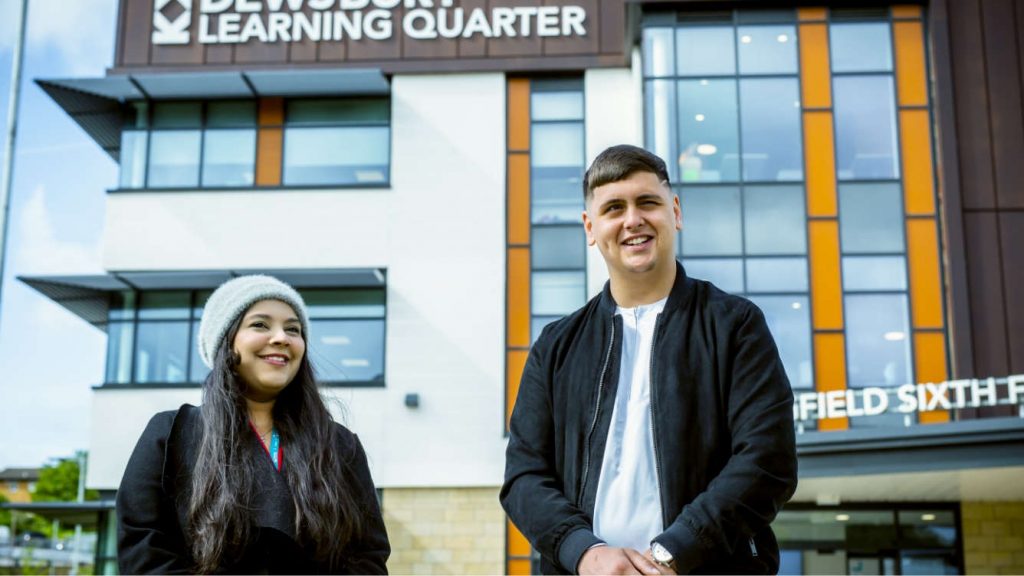 Strategic Development Fund
Much of this work is already taking place with the Strategic Development Fund supporting a cascade training and action planning project for SDGs among eight West Yorkshire Colleges.
Alongside this, the consortium is working with partners across the region to feed intelligence into colleges and training providers, to support course development and bid for funding where appropriate.
Hybrid Electrical Vehicle Centre
We are proud to announce the launch of our Hybrid Electrical Vehicle Centre. The EV centre and resources have been funded through the WYCC Strategic Development Fund.
This state-of-the-art facility is designed to provide students with hands-on training in the latest hybrid and electric vehicle technology, preparing them for careers in the fast-growing automotive industry.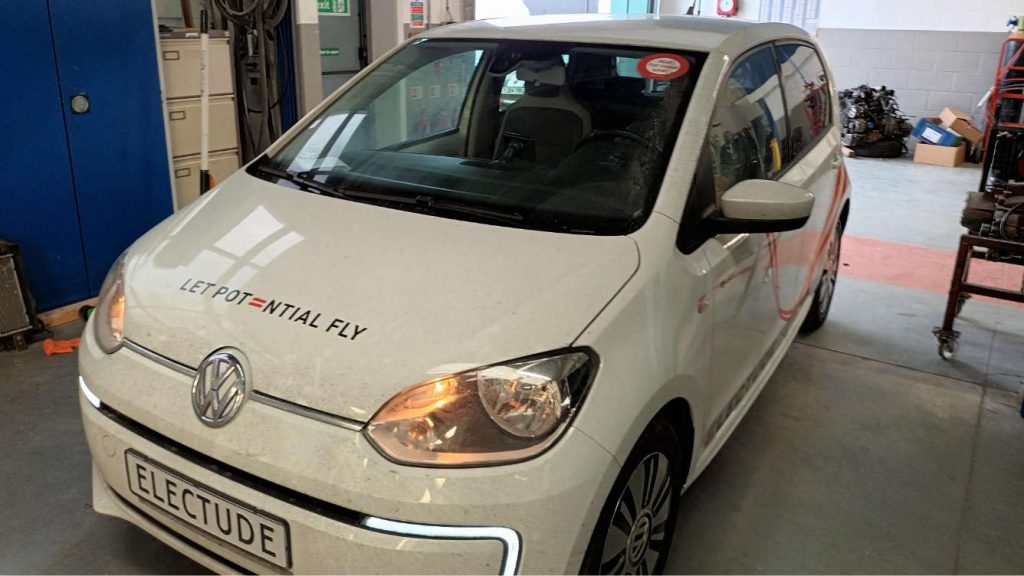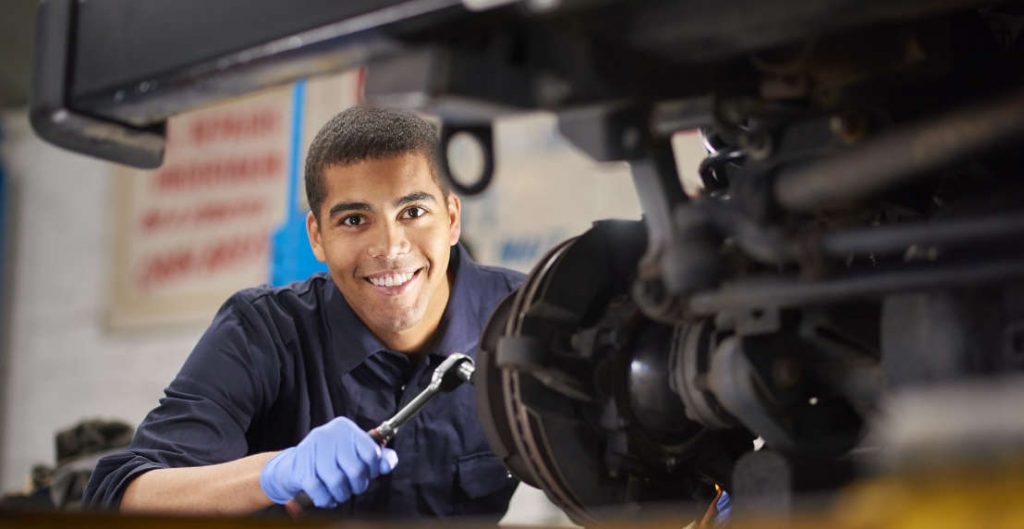 Our instructors are industry experts with years of experience in hybrid and electric vehicle repair and maintenance, and they are dedicated to providing students with the knowledge and skills they need to succeed.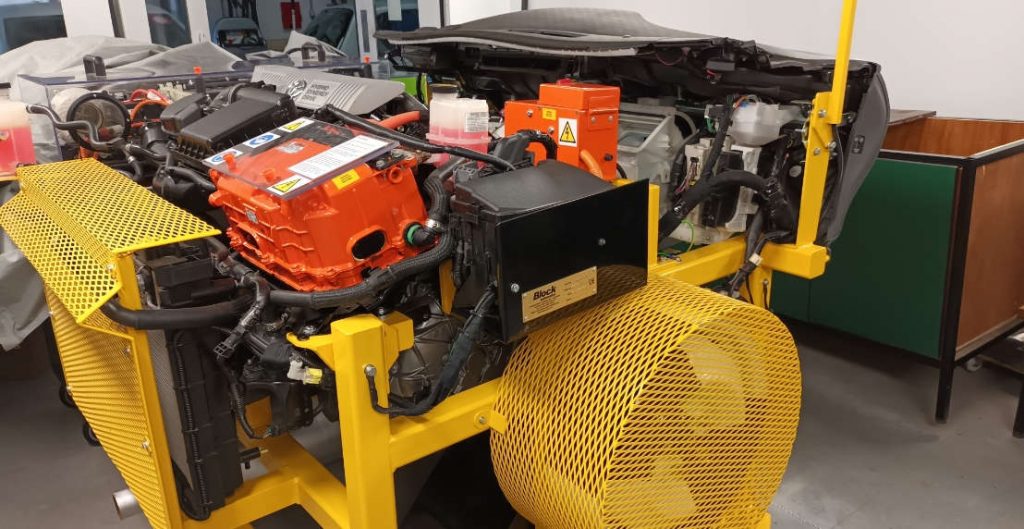 At Kirklees College, we are committed to providing our students with the most relevant and up-to-date training available, and our Hybrid Electrical Vehicle Centre is just one example of our dedication to excellence. We are proud to be at the forefront of automotive education, and we look forward to seeing our students excel in this exciting and important field.
If you're interested in learning more about how Kirklees College is developing Green Skills or how they can benefit your career or business, our Business Development team is here to help. Our expert Training and Recruitment Coordinators are available to answer your questions and provide guidance on how to take advantage of the opportunities offered by Green Skills.
To speak with a member of our team, simply send us an email at employers@kirkleescollege.ac.uk, give us a call at 0800 781 3020 or visit the employers page. We'll be happy to schedule a consultation to discuss your needs and goals and provide you with more information on how our Green Skills programmes can help you succeed.
Kirklees College has partnered with West Yorkshire Consortium of Colleges on their Green Skills Service to support businesses to become greener with state-of-the-art heat pump systems on our new course BPEC Level 3 Award in the Installation and Maintenance of Heat Pumps Systems (Non-refrigerant Circuits). 


This course is designed for qualified plumbers, heating, gas or oil engineers who wish to install Heat Pump Systems. Heat Pump Systems are becoming increasingly popular due to their high energy efficiency and environmentally friendly nature. These systems can drastically reduce energy costs whilst also contributing to the fight against climate change. 
Climate change is one of the most spoken-about issues across the world right now, and that is no different at Kirklees College.
Over the past year, the Estates and Facilities team has been working tirelessly to try and drastically reduce our energy consumption. They are monitoring the utility consumption through a management software system that measures our utility consumption on a half-hour basis. The system runs on a 'Red, Amber, Green' light system, Red being the most expensive period and Green being the cheapest. By managing this we can run the buildings more efficiently, reducing our energy consumption which helps us on our way to becoming a more eco-friendly college.
Furthermore, all college sites have been changed to operate on LED lighting systems to reduce our carbon emissions by 4,500tCo2 and solar panels are being installed at the Engineering Centre (340 panels), Brunel Construction Centre (128 panels) and Huddersfield Centre (288 panels) generating a forecasted 2,520.71 kWh per annum.
The team has also been implementing ways to tackle our waste. Our recent partnership with Biffa will help us keep a close eye on measuring our landfill waste and new can drop-off points and crisp packet donation boxes have been placed around the college to try and improve our waste management.
We have recently introduced designated can recycling bins across the college to help boost recycling. The bins were provided by Every Can Counts, an organisation whose mission is to "inspire, encourage and empower people to recycle their drinks cans wherever they are." 
By providing designated drinks can recycling bins, we can help Every Can Counts meet their target of a 100% recycling rate for drinks cans.
Over the coming year, we will be setting up a sustainability task force to think of and implement more green ideas to help Kirklees College achieve its target of becoming a truly sustainable college for the benefit of the planet.
Reducing energy usage and becoming more sustainable is a big challenge for Kirklees College and supports our strategic goal of playing an influential role in combating climate emergency.
Monitoring Energy Consumption: Using a management software system, our facilities team are able to pick the most energy efficient times to run our heating. This has helped to reduce our energy consumption and costs

LED Lighting System: Switching to LED lights has helped reduce our carbon emissions by 4,500tCo2

Solar Panel Installation: We are currently installing solar panels across our 7 centres So far, we have installed: 340 panels at our

Engineering Centre, 128 panels at Brunel Construction Centre and 288 panels at Huddersfield Centre, generating a forecasted 2,520.71 kWh per annum

Biffa Partnership: Biffa now manages all of our waste and sends us detailed reports of our landfill waste every month

Every Can Counts: We now have designated can recycling bins across college, which were donated by waste management charity 'Every Can Counts'

Sustainability Groups: There is now a student sustainability group and a staff taskforce set up to discuss ways in which we can become a greener college and work towards the Sustainable Development Goals (SDGs)
Contact us regarding any green skills related queries by email or telephone.
Follow us on Social Media