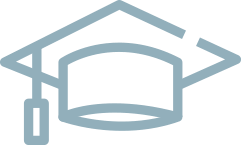 HE & Higher Skills
Know the course you're looking for?
Apply Now
The Higher Skills and Higher Education programme at Kirklees College is dedicated to providing you with the opportunity to gain qualifications, work skills and enhanced career prospects. Our vocational programme encompasses HNC/HND courses, Access to Higher Education courses and higher apprenticeships which are taught by industry experienced tutors to provide you with hands-on experience in your chosen career path.
The Higher Skills provision offers degree level courses on your doorstep designed with your family and other commitments in mind. With lower course fees and small class sizes offering specialist academic support, our programmes provide an affordable and flexible alternative to university study.
You're at the heart of what we do
Come and take a look around
Everything you need to know about Higher Skills
If you're not sure what to study, then why not take some time to find out more information about possible careers?
Or, if you already have a career in mind, but you're not sure what you need to study to pursue that career, we can help you get one step closer to that dream job.
Follow us on Social Media