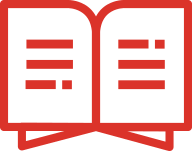 College
16-18
Know the course you're looking for?
Apply Now
Why Choose Kirklees College
At Kirklees College, your educational experience goes beyond the classroom and our teaching and support staff can provide you with the employability skills and industry experience you need to kickstart your career. As well as gaining a qualification, you will also have the opportunity to experience what college life has to offer, including learning new skills, meeting new people and gaining work experience. It starts with you, so come and join the KC community and discover what's possible.
We can't wait to welcome you to Kirklees College, and we appreciate with so many options available to you, from full-time courses to apprenticeships, it can be hard to know what is the best option for you, but we are here to support you in every step of your journey.
You're at the heart of what we do
Come and take a look around
If you're not sure what to study, then why not take some time to find out more information about possible careers?
Or, if you already have a career in mind, but you're not sure what you need to study to pursue that career, we can help you get one step closer to that dream job.
Making the most of your student life is as important as 
your study, join us for the chance to make great 
memories as you prepare for a successful future.
Everything you need to know
Follow us on Social Media