Research predicts that by 2023 the UK media industry will hit the £100 billion milestone. This steady growth firmly places this innovative sector at the heart of the UK's economy.
Studying a full-time Media course at Level 2 or 3, or going for a Media apprenticeship at Kirklees College is the ideal way to break into one of the country's fastest growing sectors. From digital marketing and advertising, to journalism, photography and film production, obtaining a practical media qualification can help you kick-start a career in this exciting, innovative and ever-changing field.
Powered by creativity and innovation, our courses offer an excellent introduction to this fast-paced industry. They challenge the way we think about and use the media as a consumer and how to we can maximise the opportunities in our chosen careers.
Our talented teaching team will support you as you build your knowledge, skills and confidence, opening up further learning opportunities in higher education or in readiness to launch an exciting and rewarding career.
Prospectus & Course Guides for 2022/23
Why work in the Media, Publishing & Information Industry?

Employment in Media, Publishing and Information Services roles are down 11% since 2020

Wide range of jobs in the Media, Publishing & Information Industry

A wide range of employers in the
Media, Publishing & Information Industry
Librarians
£21,656
Archivists and Curators
£30,076
Journalists, Newspaper and Periodical Editors
£24,064
Public Relations Professionals
£19,559
Considering a career in Media, Publishing & Information?​
If you're not sure what to study, then why not take some time to find out more information about possible careers?

Or, if you already have a career in mind, but you're not sure what you need to study to pursue that career, we can help you get one step closer to that dream job.
Qualifications & levels explained
There is a wide range of qualifications and levels available, but not all of them may be right for you. If you're not sure what qualification type or level you should be searching for, take a look at our qualifications explained.
We can help you find that perfect career even if you're not sure what it is yet! At Kirklees College, our mission is to make you as successful as you can be, from finding the right career to gaining the right skills.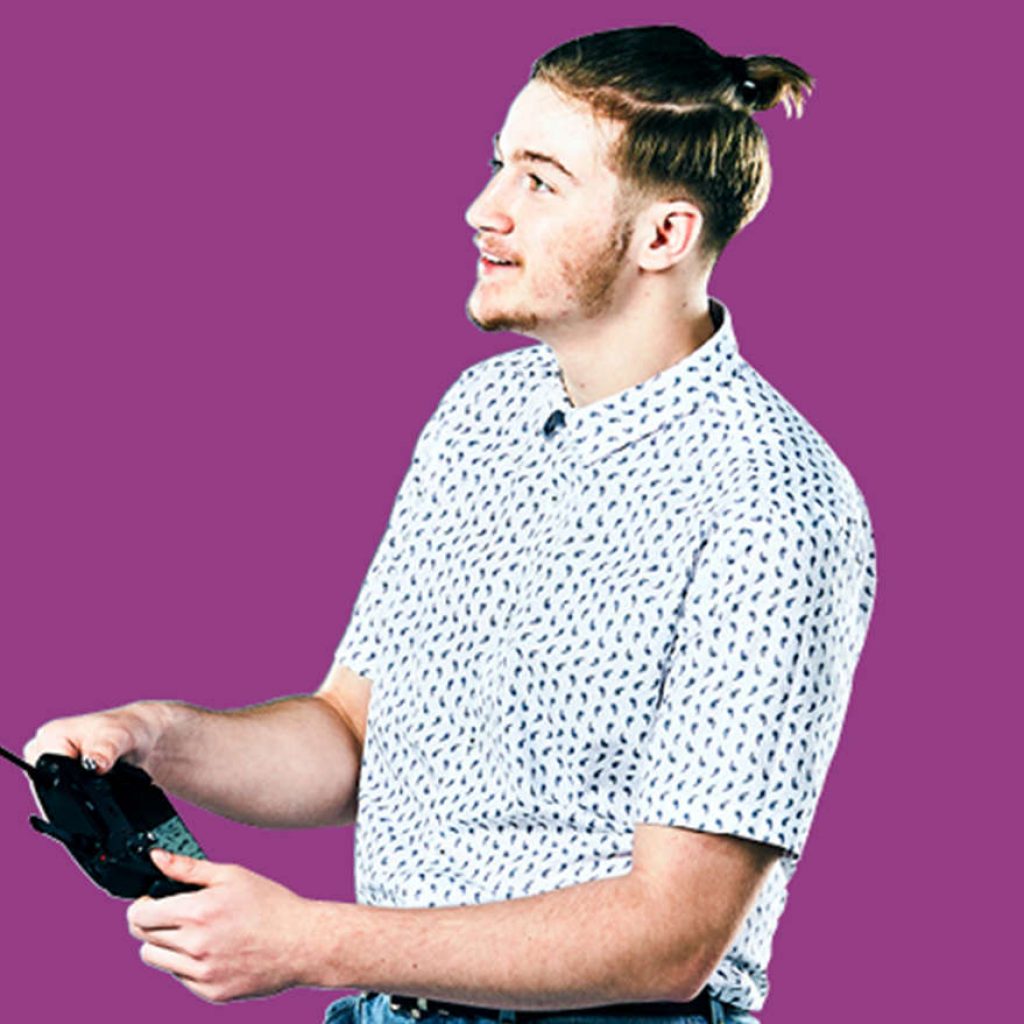 Progressing on to university to study cinematography
For me this course is about learning the skills I need to create films that are something other people can look up to, and finding out what I like to do.
I'd recommend Kirklees College, because to me, it means freedom, you can be whatever you want and do what you want and it generates creativity in me. I'm most proud of my film editing skills. I think I've really shown what I can do, and the course has helped me hone my skills.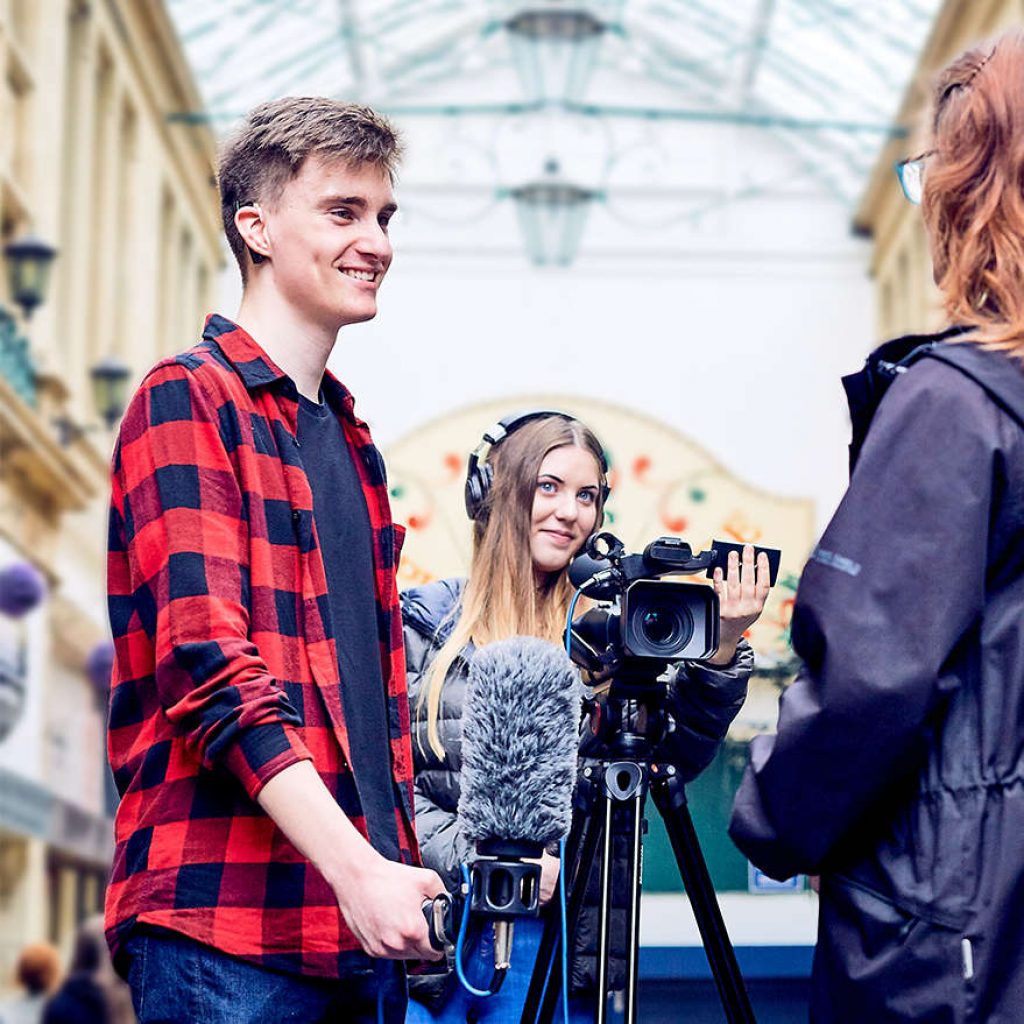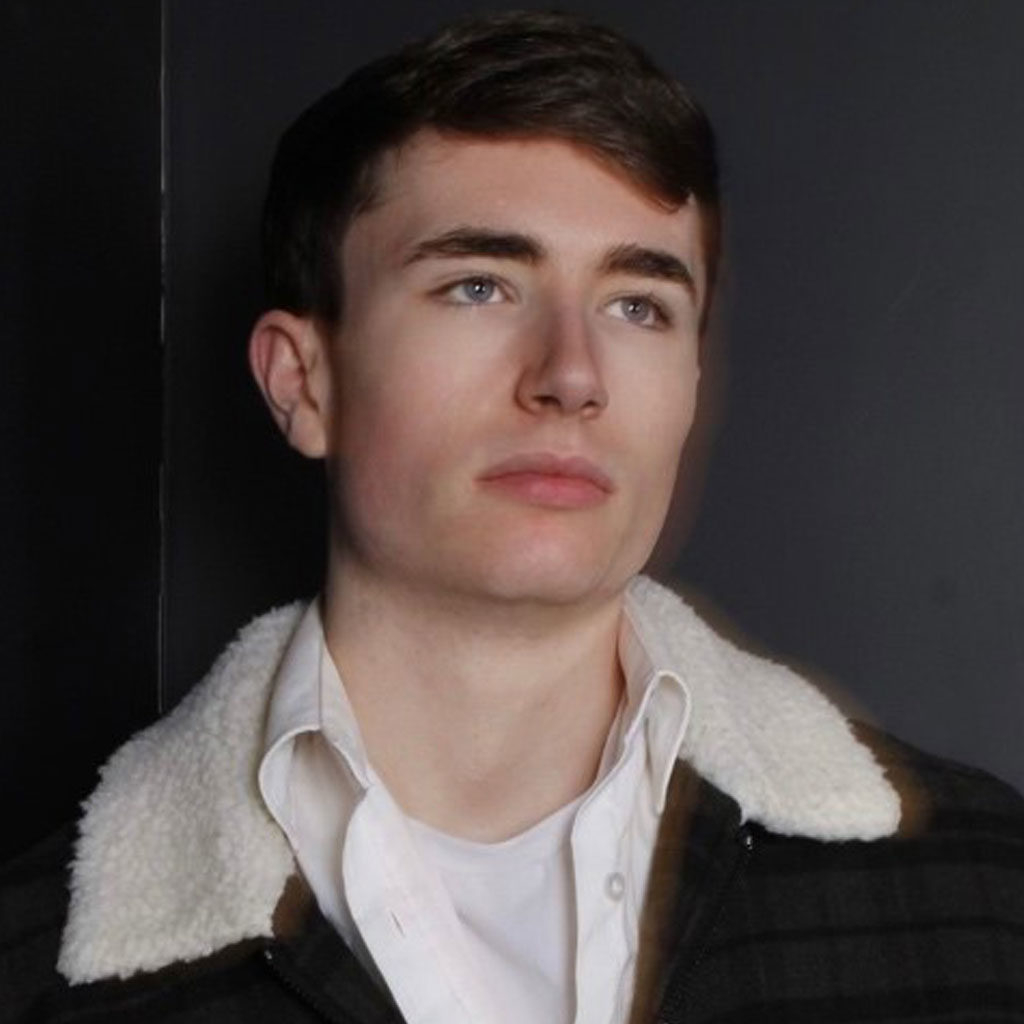 Studying Level 3 Creative Media Practice
I chose this course because I've always been a creative person and I wanted to learn more about the media industry. I enjoy this course as there is never a dull moment! You can be as creative as you like and no one holds you back. I am hoping to become a graphic designer either through going to university or starting an apprenticeship.