A career in Construction can be a career for life. Committing to this worldwide industry can offer personal and professional development, a bright financial future and the chance to create something that can last a lifetime.
If you're looking for a hands-on job with fantastic job prospects and career progression, then our qualifications in Construction are perfect for you. Job roles within the field are wide ranging, including specific trades such as bricklaying and plastering, as well as design, management and health and safety careers.
If you want to get started straight away, then we have a range of apprenticeships on offer and have strong local trade links and ties with employers. The combination of technical training and on-site experience provided at Kirklees College will open up a world of opportunities for any budding tradesperson.
View Construction Courses
Prospectus & Course Guides for 2022/23
Why work in the Building & Construction Industry?

Employment in Building and Construction roles are up 1.6% since 2019

Wide range of jobs in the Building & Construction Industry

A wide range of employers in the
Building & Construction Industry
Production Managers and Directors in Construction
£39,571
Construction Project Managers and Related Professionals
£42,356
Electrical and Electronics Technicians
£25,400
Building and Civil Engineering Technicians
£28,919
Considering a career in Building & Construction?​
If you're not sure what to study, then why not take some time to find out more information about possible careers?

Or, if you already have a career in mind, but you're are not sure what you need to study to pursue that career, we can help you get one step closer to that dream job.
Qualifications & levels explained
There is a wide range of qualifications and levels available, but not all of them may be right for you. If you're not sure what qualification type or level you should be searching for, take a look at our qualifications explained.
We can help you find that perfect career even if you're not sure what it is yet! At Kirklees College, our mission is to make you as successful as you can be, from finding the right career to gaining the right skills.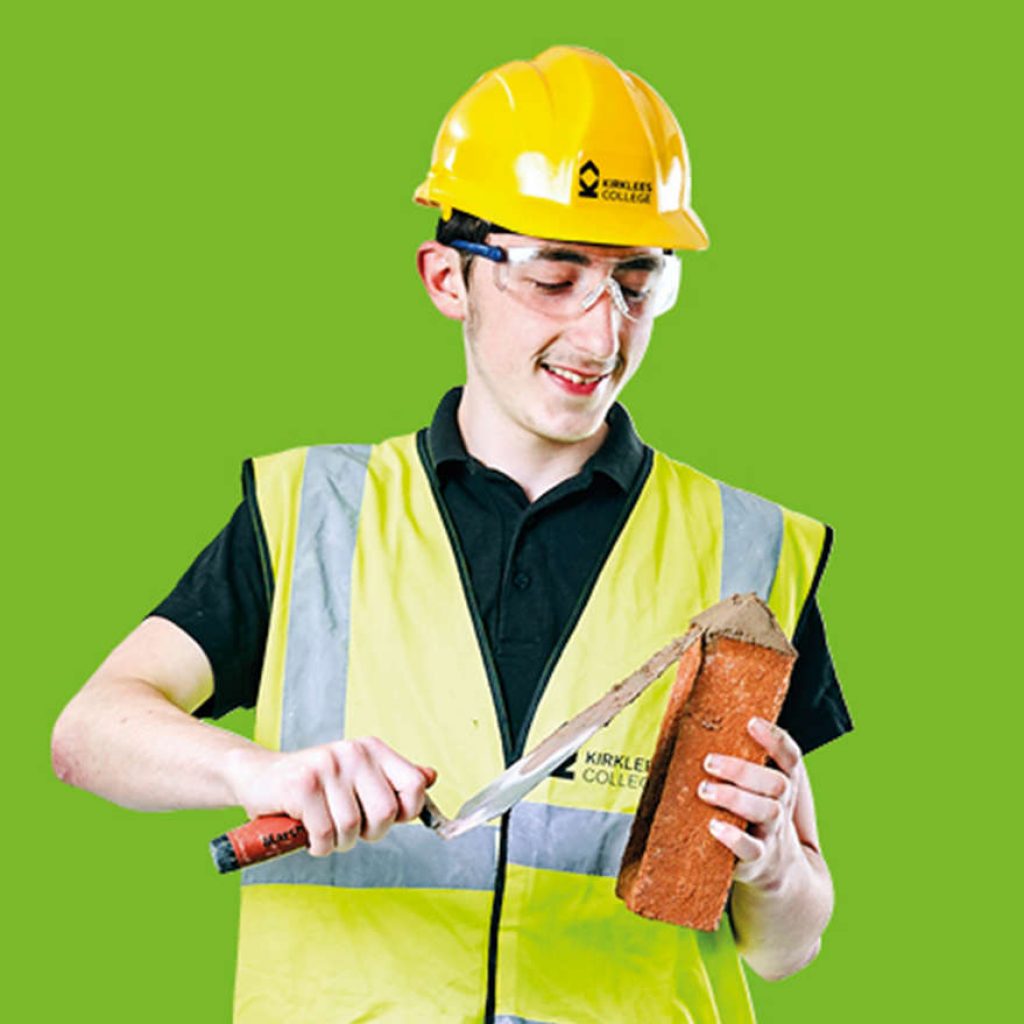 Studying Brickwork Level 1
I wanted to be a Bricklayer because there are a lot of jobs available and the pay is good. I like that most of the course is practical. The construction facilities at Brunel are great.
Studying Level 2 Apprenticeship in Plumbing
I'm most proud of gaining an Apprenticeship and doing well in my practical and theory classes. I've learnt how to fit and install bathrooms and maintain central heating systems. The apprenticeship provides a lot of variety and you learn a lot through a mixture of theory and practical.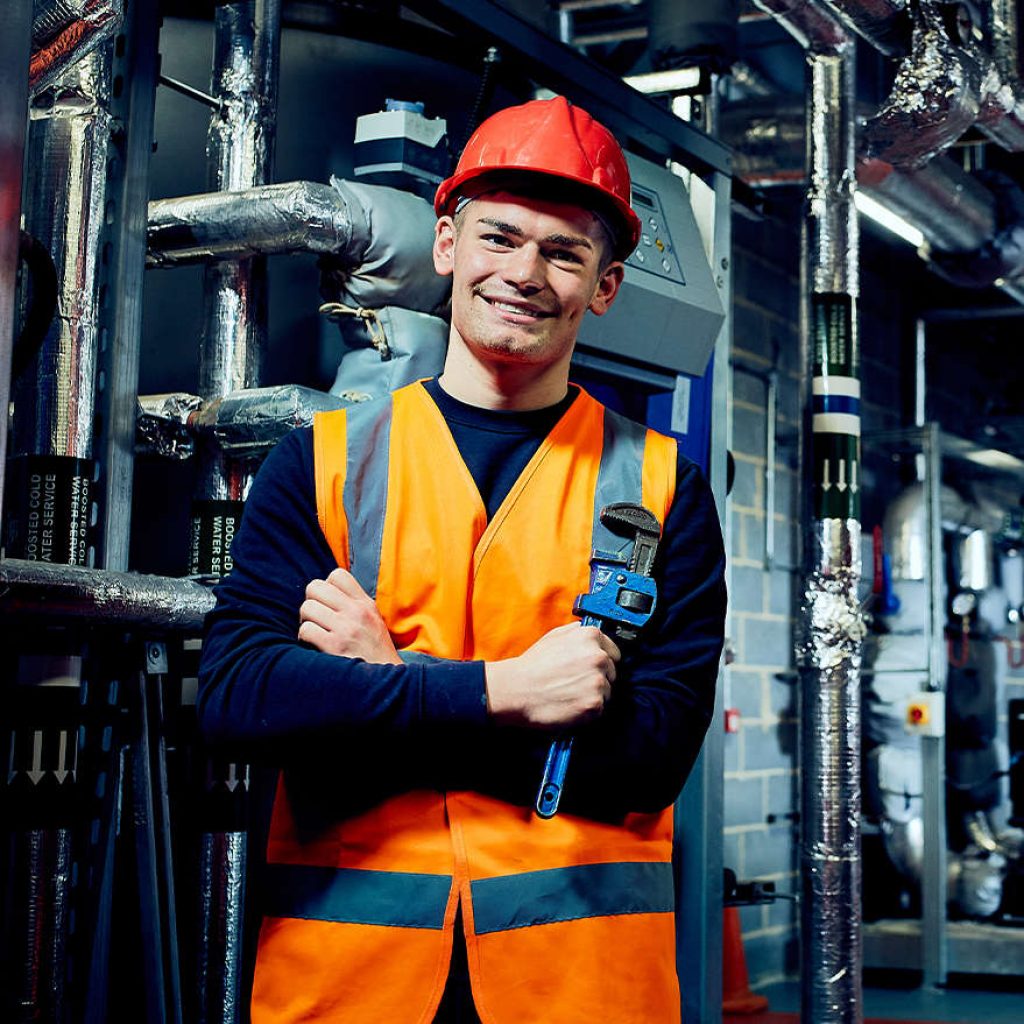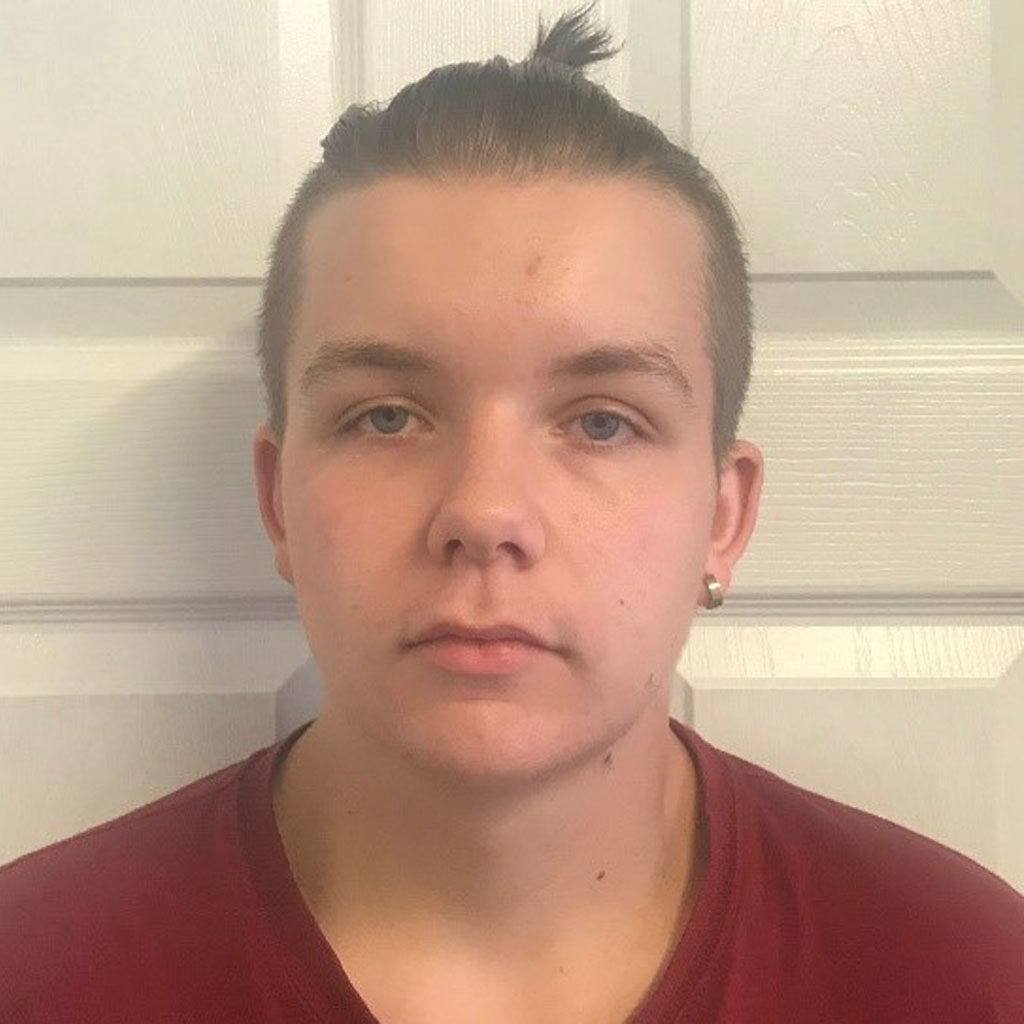 Studying Bricklaying Level 2
I enjoy learning practical skills, such as building a wall, as well as the theory side. After I finish this course, I want to become a qualified builder and gain some experience within the building industry and one day start my own business.
Studying Level 2 in Plastering
I really enjoy the practical elements of my course and learning new skills that I will need to be a successful plasterer. Once I complete my course I am either going to look for an apprenticeship or set up my own business.