A creative career choice is very exciting. Our inspirational courses will give you the opportunity to learn and experiment with different approaches whilst exploring a wide range of media and materials to help you develop your own creative voice.
With one of the largest course offerings at Kirklees College, you're spoilt for choice when it comes to choosing an Art and Design course. Courses are taught across three of our centres - Pioneer Higher Skills Centre and Springfield Sixth Form Centre in Dewsbury, and our Huddersfield Centre, but whichever course you choose, you will have access to some of the very best design and technology facilities.
All of our Art & Design courses are practice-based and you can choose to specialise in a range of fields, including Photography, Graphic Design and Fashion. Such practice-based skills will help you transition into direct employment or further study in the creative industries with ease.
View Art & Design Courses
Prospectus & Course Guides for 2022/23
Why work in the Art & Design Industry?

Employment in Art, Performance and Design roles are up 15.6% since 2019

Wide range of jobs in the Art & Design Industry

A wide range of employers in the
Art & Design Industry
Advertising Accounts Managers and Creative Directors
£31,718
Artists
£22,814
Actors, Entertainers and Presenters
£22,366
Dancers and Choreographers
£22,366
Considering a career in Art & Design?​
If you're not sure what to study, then why not take some time to find out more information about possible careers?

Or, if you already have a career in mind, but you're not sure what you need to study to pursue that career, we can help you get one step closer to that dream job.
Qualifications & levels explained
There is a wide range of qualifications and levels available, but not all of them may be right for you. If you're not sure what qualification type or level you should be searching for, take a look at our qualifications explained.
We can help you find that perfect career even if you're not sure what it is yet! At Kirklees College, our mission is to make you as successful as you can be, from finding the right career to gaining the right skills.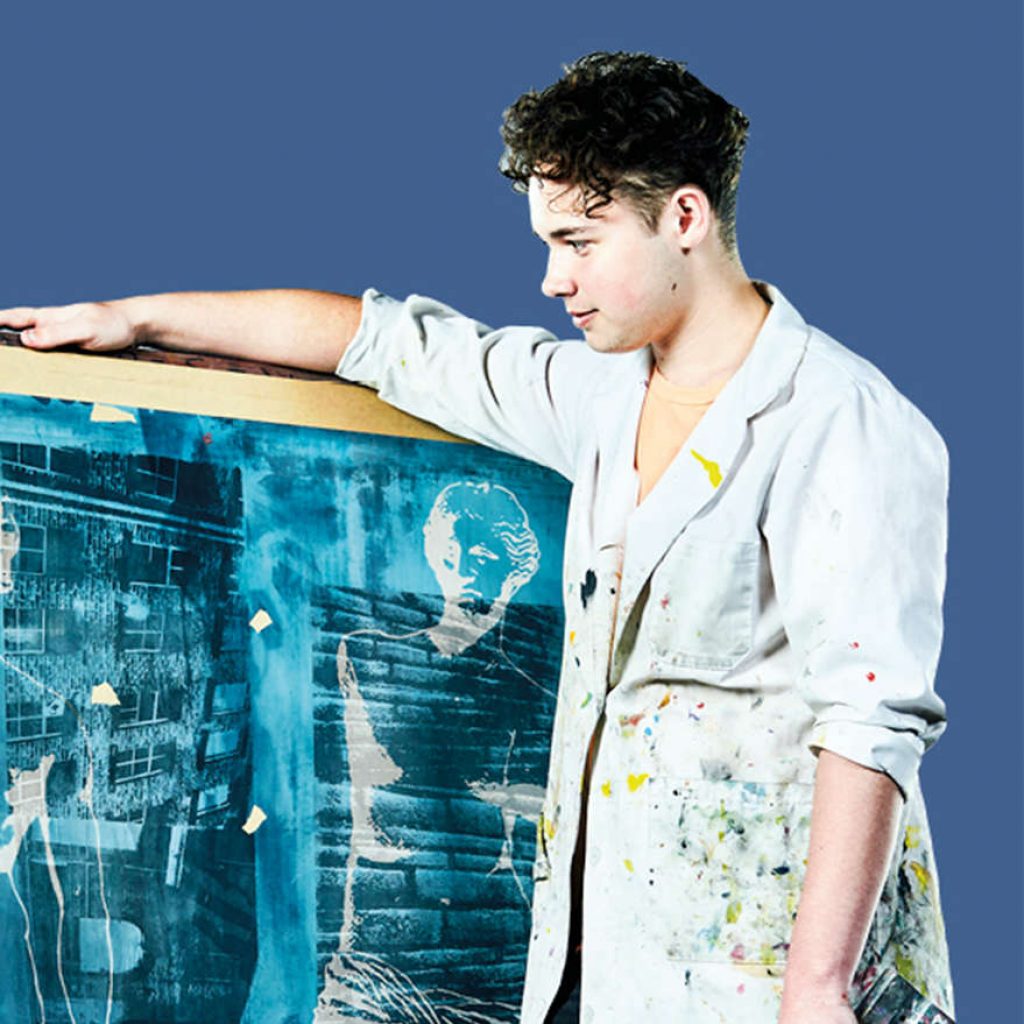 Studying Art and Design Extended Diploma level 3
The course helped me develop my skills in lots of different areas – I've loved using my imagination and creating new things. The tutors were helpful and taught me a lot.
Studying towards her Level 3 Extended Diploma in Art and Design
I moved from another college after feeling the course wasn't for me, and after attending an open day I was impressed with the facilities and equipment here. The tutors give me great advice and feedback on my work, which has helped push me in the right direction and helped me decide what I want to do in the future.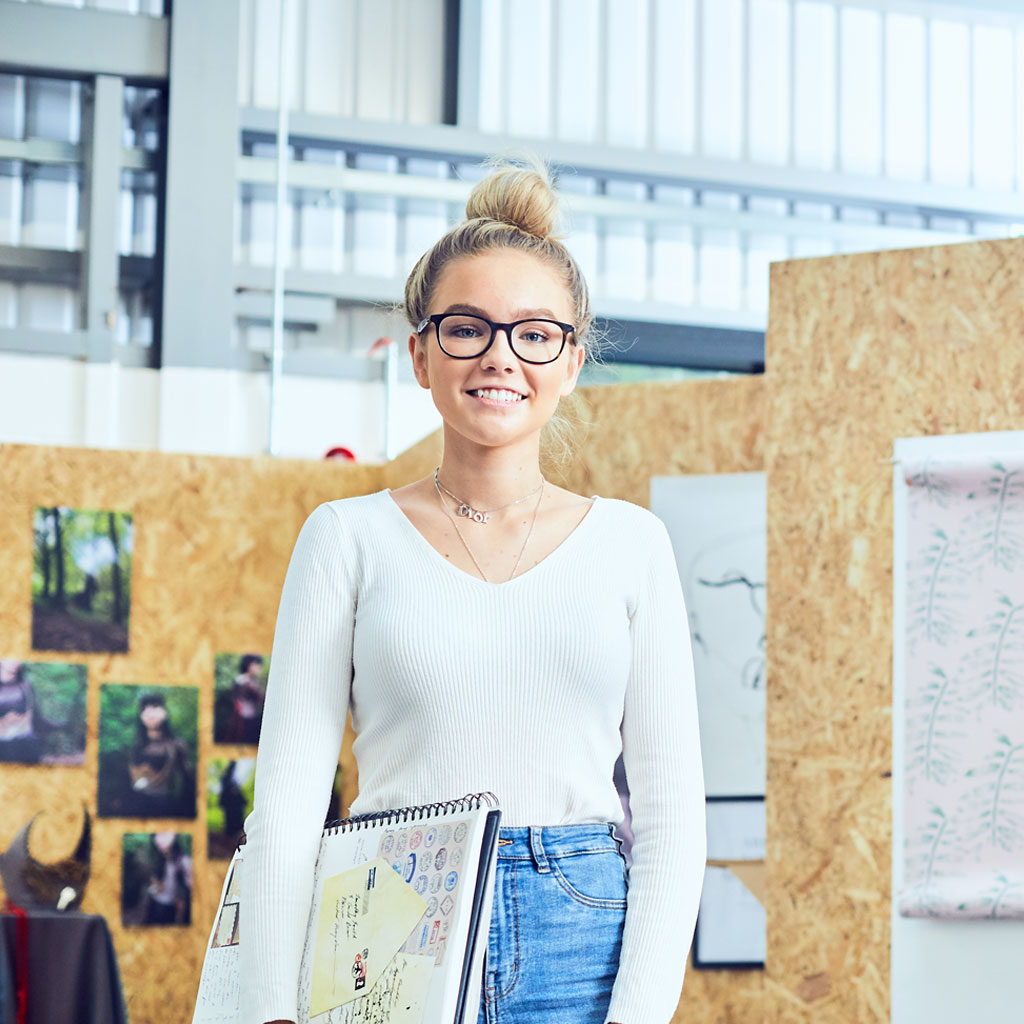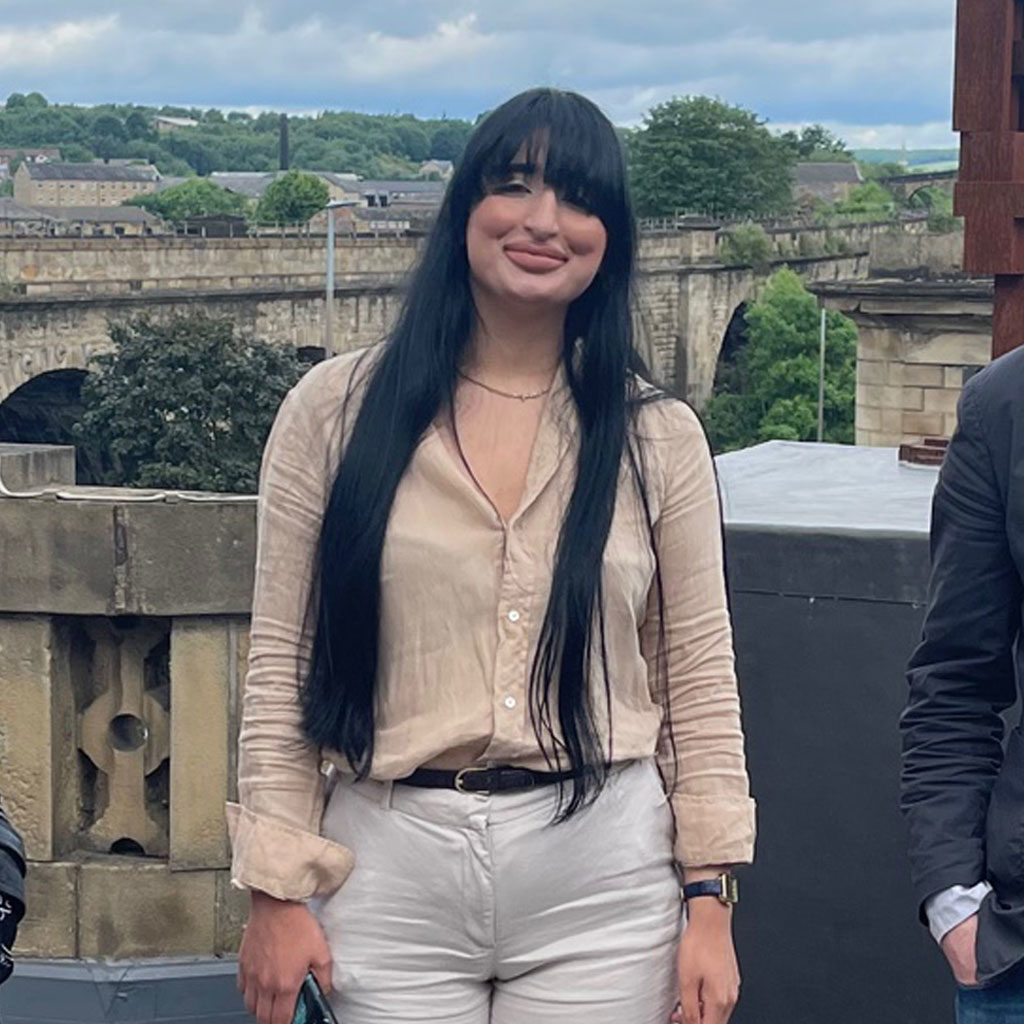 Studying Foundation Art, Design and Media Practice
The projects on the course have allowed me to express myself and I have learnt a lot about the process of designing. The multi-purpose studios available at the Pioneer Higher Skills Centre have enabled me to use a broad range of creative processes to realise my ideas. Studying this course has opened many doors for me.
Studying towards her Level 3 Extended Diploma in Art and Design
I was always was attracted to Art and Design from an early age and I can confidently say that this is the subject to which I want to dedicate myself. I enjoy being in a creative environment, experimenting and being surrounded by inspirational teachers. After college, I will continue studying Art and Design at university. and will pursue a career as a graphic designer