Kirklees College, Greenhead College and Huddersfield New College have worked collaboratively on a post-16 curriculum which highlights each college's aim to offer high-quality, varied and specialised post-16 study across the local area.
As the new recruitment year has begun, the three colleges are working together to offer programmes of study and share a distinctive ethos to meet the different needs and aspirations of the young people of Kirklees and beyond.
To support applicants to make informed choices about their next steps, Kirklees offers a unique and highly successful post-16 curriculum which has been carefully crafted to meet young people's needs and support their progression to higher education, apprenticeships and employment.
Across Kirklees, there are three post-16 colleges, each offering a different study route. Greenhead College offers an A Level curriculum and a small suite of vocational courses aimed at helping students progress onto university study, apprenticeships and employment. Huddersfield New College offers A Level, Applied and Blended study programmes which enable students to progress onto university, apprenticeships and employment. Kirklees College is uniquely vocational, offering technical qualifications to support students into direct employment or higher education.
At the heart of this collaborative approach lies a shared commitment to offering high-quality educational provision. This means that wherever a student chooses to study, they can be assured that they will experience the same high standards and expectations and achieve life-changing qualifications.
Palvinder Singh, Principal & CEO of Kirklees College said "Each one of our colleges presents a different opportunity to suit the needs and aspirations of individual young people across Kirklees. By providing such a diverse educational offering, our three colleges work together to ensure the best opportunities across Kirklees".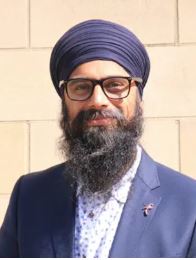 Simon Lett, Principal of Greenhead College commented, "Our three colleges are very distinctive in terms of curriculum offer but we share the same commitment to make a lasting difference to the lives of young people in Kirklees and beyond."
Marcus Smith-Connor, Principal of HNC, said "Our colleges take seriously our responsibility to ensure that every young person in the communities that we serve has the opportunity to study courses which meet their needs and enable them to achieve their ambitions. Although our colleges have a distinctive ethos and culture, we share a commitment to collaborative work, and we share the belief that a high-quality education is the most powerful driver of social justice and building hope for a better future."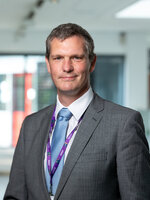 Applications for September 2023 starters are now open across all three colleges. You can find out how to apply to Kirklees College here: How to Apply – Kirklees College
You can read more about Huddersfield New College and Greenhead College and find out how to apply here:
Greenhead College – Be Exceptional