Anum Rehman, a Uniformed Protective Services student and President of the Kirklees College Student Union, has been selected as the first official Youth Voice Representative for Dewsbury.
In her role, Anum will be advising the Dewsbury Town Deal Board on their regeneration plans for the town.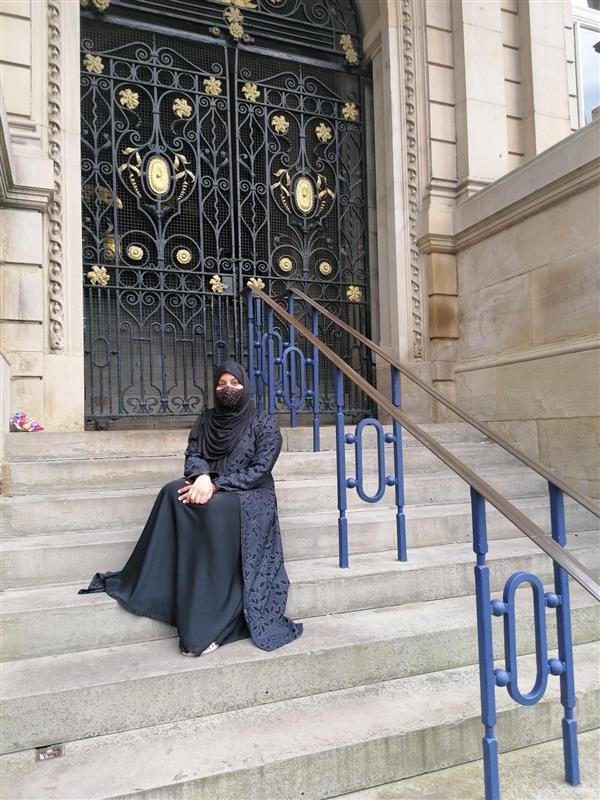 In 2021, Dewsbury successfully bid for a share of the government's £25 million Towns Fund Programme. The programme aims to support the economic growth of towns through improved transport, skills, culture and urban regeneration.
This funding has helped drive many of the plans outlined in the Dewsbury Blueprint, which is a 10-year plan for the town, first created in 2019. The project covers all aspects of the town's future planning, including Dewsbury Creative Town, which Kirklees College students have been collaborating with on many projects.
The Town Deal Board, which Anum is now a part of, is made up of local representatives to oversee the planning and execution of the Dewsbury Blueprint. Speaking about the new role, Anum commented:
"Dewsbury is my hometown and the place I was raised, and I am passionate about its future. Too often young people's views and opinions aren't taken into consideration, but I want to ensure our voice is heard before decisions are taken.
Learning about the Dewsbury Blueprint and engaging with the Town Board, I felt heard and validated – as the youth of Dewsbury, we are valued enough to be informed, allowed to have a say and share opinions on the future of our hometown too. I can see that these changes are being made for the youth of Dewsbury, the future of our society, and I can't wait to get started."
This is certainly an exciting new chapter in Dewsbury's story and we wish Anum and the board every success in their plans for the town.
You can read more on the Kirklees Together website and access the Dewsbury Blueprint plans on the Kirklees Council Website.