We recently updated our staff peer recognition awards to align with our college values of Kindness, Unity and Excellence. The result was the KUE Awards, and last week we were delighted to award our first four winners.
There were three individual prize winners: Security Officer, Godwin Joseph; Facilities Operations Manager, Tracey Elliot, and Lecturer in Construction, Joshua Robinson. The Student Engagement Team came out top for the team prize.
Each individual was awarded a certificate of recognition from the Senior Leadership Team, who visited the winners face to face last week. Winning staff were also awarded additional annual leave, and the Student Engagement Team received a trophy to symbolise their win.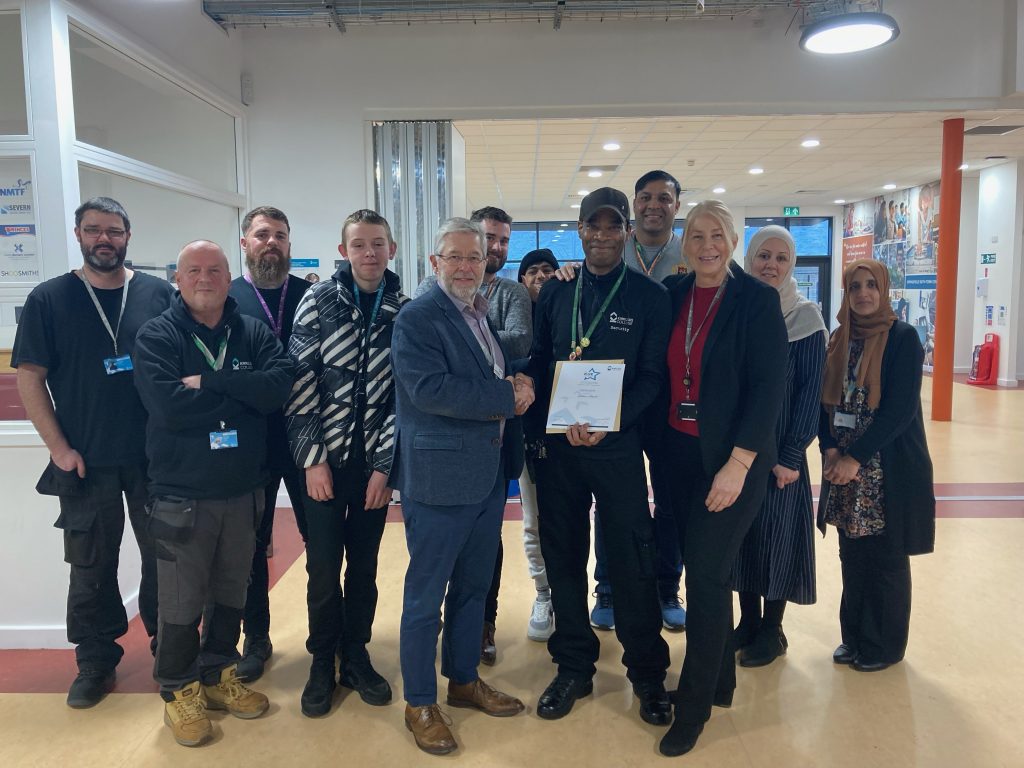 Jane Simpson, Executive Director of Human Resources commented: "Our new staff recognition awards have been designed to honour our college values of Kindness, Unity and Excellence."
"We asked people to nominate staff who they believe display these values on a daily basis and we were delighted with the large number of responses we received. We chose our winners based on the comments of their colleagues, including the team award, and it has been great to see so many staff nominate and recognise their peers."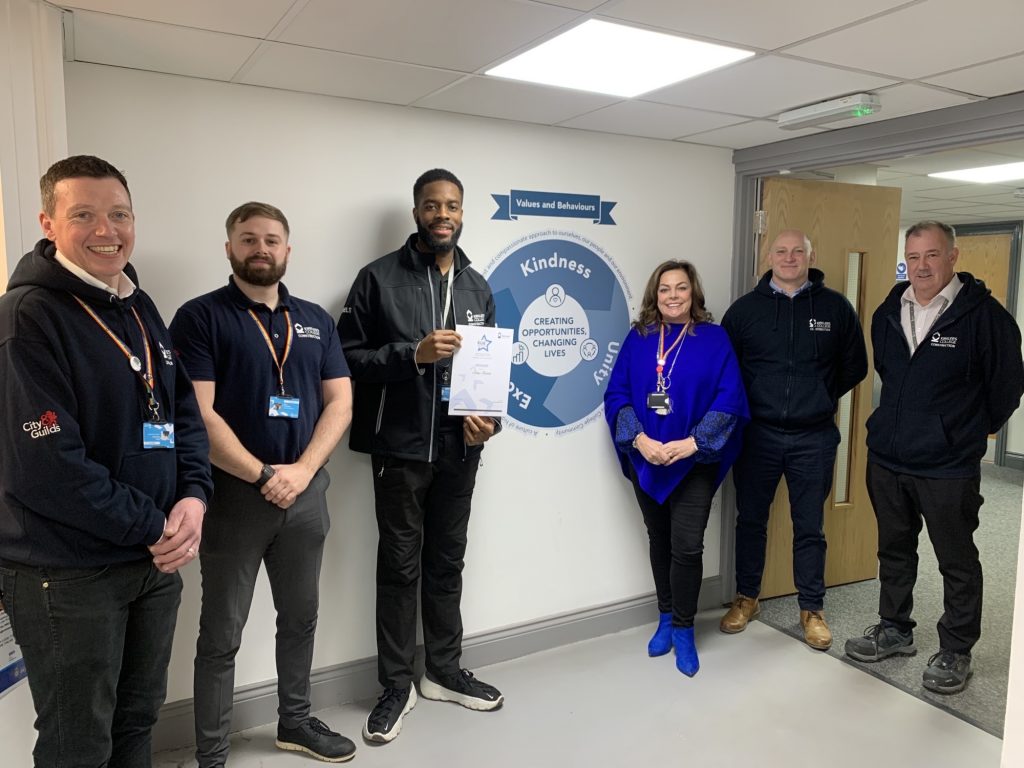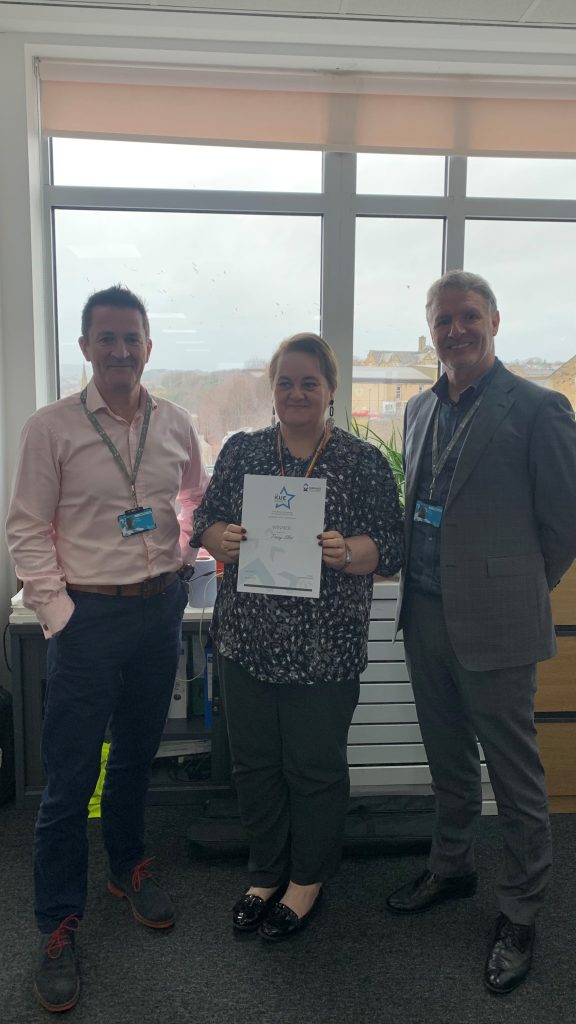 It was excellent to see such a large number of staff nominations and we look forward to next year already. Congratulations to all our KUE Award winners and nominees, your contribution to college is fantastic.
If you see yourself building a career at Kirklees College, head to our Work With Us page to see our latest vacancies.