The demand for qualified Health & Social Care Professionals has never been greater in both the NHS and Social Care Services. A skilled, professional and empowered workforce is crucial to meet the challenges ahead in both the NHS and Social Care Services Are you ready to become one of the next generation of heroes?
If you are looking for a role where you can make a difference to others, then maybe a career in the health and social care sector is for you. Courses available offer a mix of theory and practical learning from Level 1 to Level 5, as you develop your knowledge and skills to support the diverse social, cultural needs of adults in a wide range of health and social care settings.
Level 1 is the perfect introduction to the career opportunities available in health and social care sector. Courses offer different levels of learning and specialism offering you the opportunity to explore, start, advance or specialise in your career within the health and social care sector
To support adults to engage in courses that will support employment ads further careers, there is no commitment to attending college. Your tutor will support you using remote communication by one to one and group sessions. Your course materials are available, and course work submitted using online portfolios.
View Health & Social Care Courses
Enrolment Hotline now open! Contact us on 01484 437100
Our enrolment hotline is now open for you to start booking enrolment appointments! Visit our Enrolment page to see more.
Prospectus & Course Guides for 2020/21
Why work in the Health, Social & Child Care Industry?

Employment in Health, Social and Child Care Services roles are down 5.8% since 2018

Wide range of jobs in the Health, Social & Child Care Industry

A wide range of employers in the
Health, Social & Child Care Industry
Senior Officers in Fire, Ambulance, Prison and Related Services
£29,051
Health Services and Public Health Managers and Directors
£18,555
Social Services Managers and Directors
£18,416
Health Care Practice Managers
£14,901
Considering a career in Health, Social & Child Care?​
If you're not sure what to study, then why not take some time to find out more information about possible careers?

Or, if you already have a career in mind, but you're not sure what you need to study to pursue that career, we can help you get one step closer to that dream job.
Qualifications & levels explained
There is a wide range of qualifications and levels available, but not all of them may be right for you. If you're not sure what qualification type or level you should be searching for, take a look at our qualifications explained.
We can help you find that perfect career even if you're not sure what it is yet! At Kirklees College, our mission is to make you as successful as you can be, from finding the right career to gaining the right skills.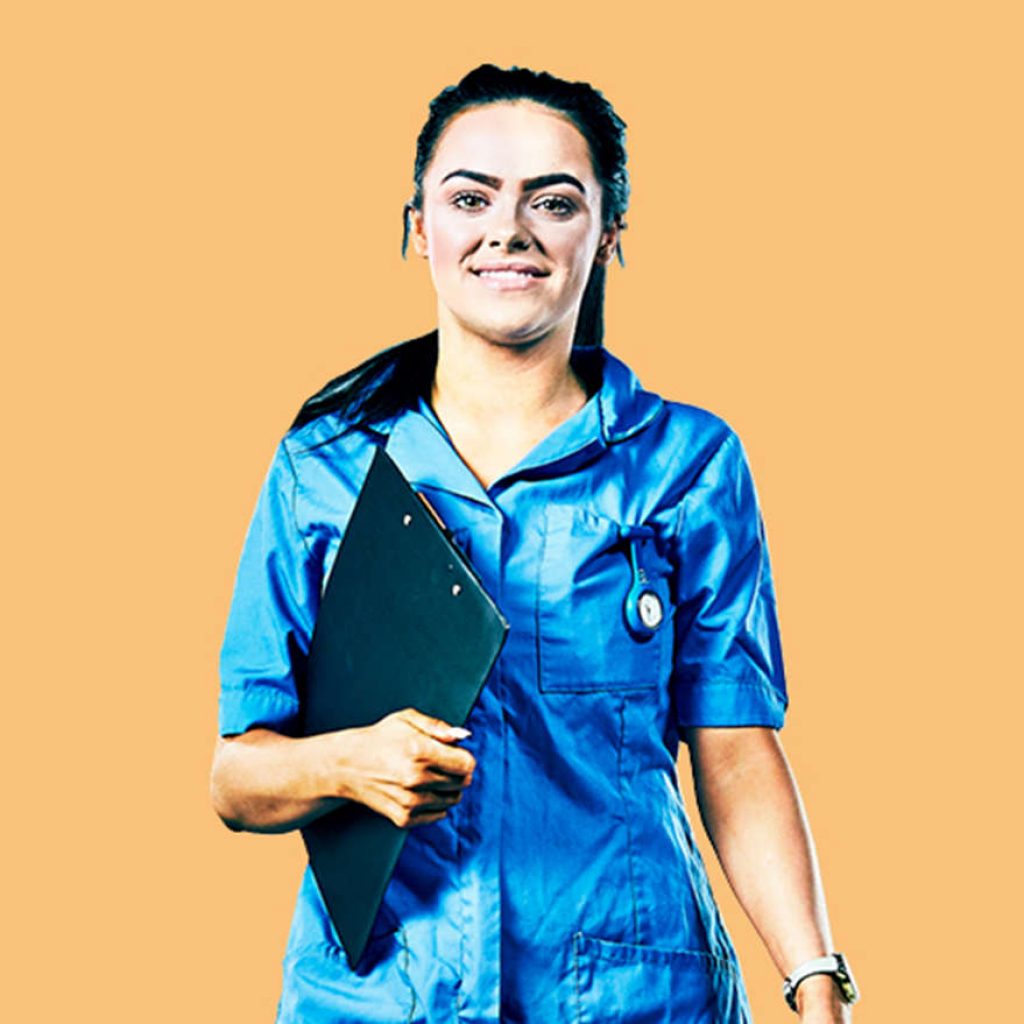 Studying Diploma Health and Social Care Level 3
There is so much opportunity on this course – you can go and do a placement anywhere and get a feel for the area. I've a better understanding of what I'm studying because I've been there and done it.
Studying Health and Social Care
The college is so accessible with it being in the centre of town, which made studying here really appealing. I heard good things about the reputation of the college and the support you receive and it just seemed right for me. Being able to undertake a placement has been my favourite aspect of college.