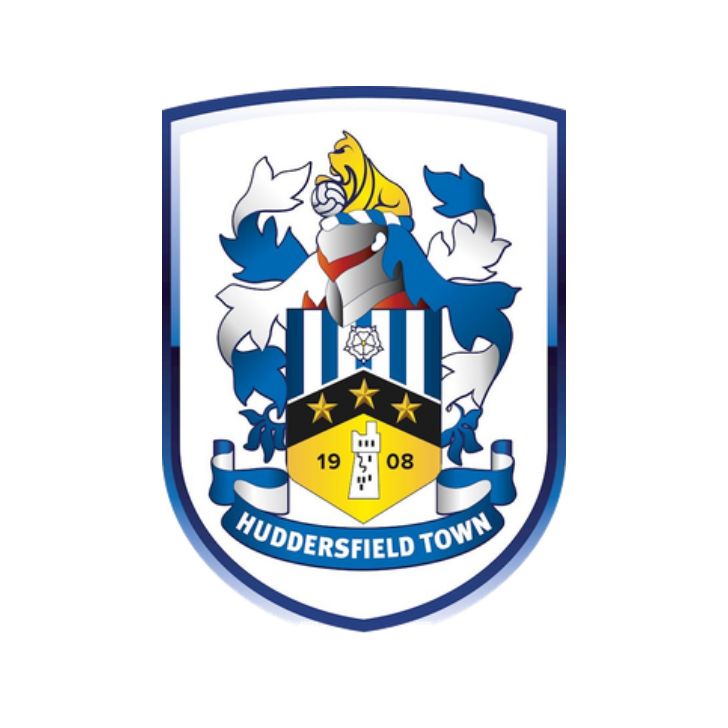 HTAFC Elite Football Development Programme
This course supports the journey into pursuing a fantastic career in sport including coaching and analysis whilst developing performances in the Elite Football Development Programme.
Start date - September - June
Where - Huddersfield Centre and Millers Oils High Performance Complex
Information about the Course
This qualification has been designed to develop your skills and understanding of the sports coaching industry and will prepare you for a variety of potential roles that you can pursue in the sector. This qualification is the equivalent in UCAS points to 3 A-levels and allows entry to university courses.
You will develop key knowledge and skills through academic and practical modules. You will learn important research skills which will be beneficial if you wish to progress to higher education. You will gain invaluable practical experience by applying your learning working with our Elite Football Development Programme. This will help you to further understand how to work with special populations and coaching athletes in a sporting context.
You will have the opportunity to work within an elite sports facility and working with athletes. You will gain an understanding of how the human body works by studying the anatomy and physiological principles, as well as looking at consequences of healthy and active lifestyles, components diet and factors influencing sports performance.
Alongside this particular course, you will have the opportunity to play and train as part of our brand-new partnership with HTAFC, which runs alongside their Academy. Special twilight training sessions will be delivered after classes by HTAFC coaches at their Millers Oils High Performance Training Complex. You will also have access to the gymnasium and classrooms to analyse performances from training/games.
Progression to Extended Diploma in Year 2, higher education or employment in the industry.
This sports qualification can lead to a range of careers, including working as a sports coach, PE teacher, moving into HE or into an Apprenticeship in the Health and Fitness Industry.
A minimum of 5 GCSEs with the following grades: English at 4 or above and maths at 4 or above and 3 other GCSEs at 4 or above including PE or a sports background.
You will be assessed through discussions, group presentations and activities, written assessments, practical demonstrations, fitness tests, logbooks and diaries and observations. HTAFC will require all applicants to participate in football trials and demonstrate suitable ability and skills to be eligible to represent the Elite Football Development Programme.
Level of coaching – Expert coaches from HTAFC, Position specific coaching and will follow the same coaching programme as the academy.
Strength and Conditioning – Delivered by HTAFC staff, bespoke individual physical programme including power, speed, endurance.
Performance Analysis – Individual analysis support, coverage of all games and training, access to HUDL (analysis software).
Elite Facilities – Use of Miller Oil High Performance Complex facilities including use of 3G Astroturf, gymnasium and classrooms.
Etiam porta sem malesuada magna mollis euismod. Maecenas faucibus mollis interdum. Donec id elit non mi porta gravida at eget metus. Integer posuere erat a ante venenatis dapibus posuere velit aliquet. Vivamus sagittis lacus vel augue laoreet rutrum faucibus dolor auctor. Morbi leo risus, porta ac consectetur ac, vestibulum at eros.
The Facilities at the Millers Oils High Performance Complex
Learn from some of the best coaches and backroom staff in the business.
The Elite Football Development Programme looks in depth at what goes in to creating top-class
athletes. The course goes into depth with many aspects of the game including analysis, strength and conditioning, nutrition, and sports psychology.
Train twice a week, play competitive fixtures and make use of the terriers professional facilities.
This course is open to those who have the potential to play at an elite level and to develop a career in the football industry.
You will work towards gaining a Level
3 Extended Diploma in Sport as well as developing your technical, tactical and physical footballing skills as part of Huddersfield Town Football Club
Town's Welsh International Sorba Thomas completed a similar course to continue his education and prepare himself for becoming a footballer.